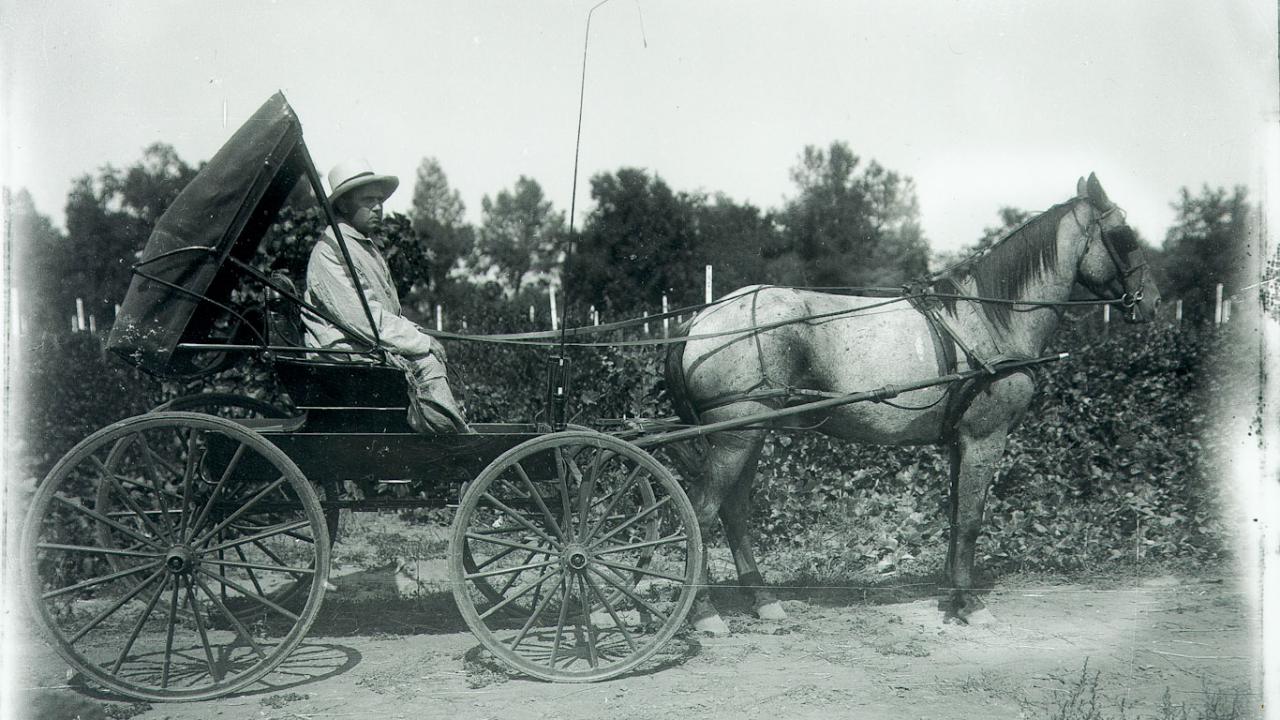 Location
UC Davis Conference Center
The Department of Viticulture and Enology presents
Alumni Celebration 2021
To celebrate its 140th anniversary, the Department is hosting a homecoming! Register today for Alumni Day 2021.  You won't want to miss this informative program, the chance to see old friends, and an opportunity to expand your network. We are planning a fun and information-packed day.
Program highlights include:
The impact of the Department on the California and global wine industries
The "State of the Industry" with Jon Moramarco, Alumnus and Managing Partner, BW166
A panel discussion covering the breadth of our alumni's experience and the value of their UC Davis education
Explore the exciting future of the Department with our newest faculty
Enjoy lunch with old friends and take the opportunity to chat with current students
A Poster Session with the latest research results from the Department and the chance to reconnect with all of the faculty members
Tours of our world-class facilities
Breakfast and Lunch will be provided.  Email us at venalumni2020@ucdavis.edu, if you'd like to help us connect to alumni.
Schedule:
8:00-8:45 a.m. Registration
8:45-9:15 a.m. Welcome/Historic Impact of the Department
9:15-9:45 a.m. State of the Industry
9:45-10:30 a.m. Alumni Panel and Wine Tasting
10:30-11:45 a.m. Young Faculty TED Talks
11:45 a.m.  Walk to Robert Mondavi Institute
noon-1:45 p.m. Lunch
1:45-4:00 p.m. Concurrent Sessions: Winery Tours, Poster Sessions, Faculty Discussion, Decades Reunions
Registration Information:
Additional Donation:
Please help support the department if you are able.  You can select either general support or student support.  Click here to donate.
Venue:
UC Davis Conference Center
550 Alumni Lane
Davis, CA 95616
and
Robert Mondavi Institute 
595 Hilgard Lane
Davis, CA 95616
Parking: $10