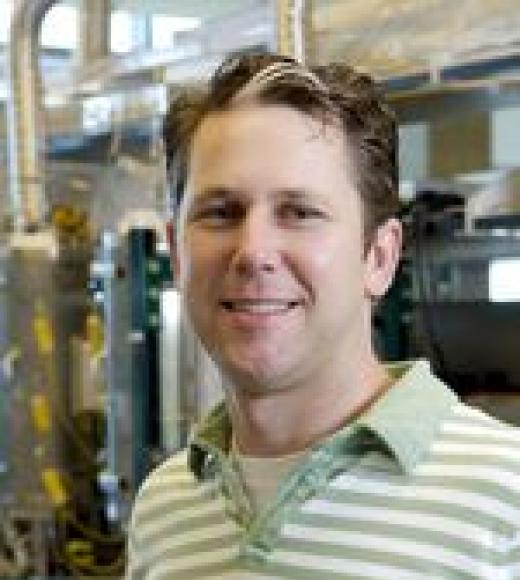 Ron C. Runnebaum, Ph.D.
Position Title

Associate Professor (Chemical Engineer)
Unit

Viticulture and Enology

Chemical Engineering
3160 Robert Mondavi Institute - North
Bio
Ph.D. Chemical Engineering & Materials Science, University of California - Davis
M.S. Viticulture & Enology, University of California - Davis
B.S. Chemical Engineering, University of Notre Dame
Research
Dr. Runnebaum has a joint appointment as Assistant Professor in Viticulture & Enology and in Chemical Engineering & Materials Science. His research program aims to combine his interests in sustainable winemaking with his research background in nanomaterials, adsorption, heterogeneous catalysis, and reaction engineering. Winemaking-related projects include 1) Developing materials to capture CO2 and volatile organic compounds, especially from fermentation; 2) Developing fundamental understanding for the production of chemicals from winery waste streams; and 3) Designing solid-state materials for the replacement of solution-based treatments, particularly those that could improve sustainability. In addition, Dr. Runnebaum continues to investigate fundamental structure-activity relationships in chemical adsorption and reaction by nanomaterials, including zeolites and supported organometallic clusters.
ElhHLZQAAAAJ