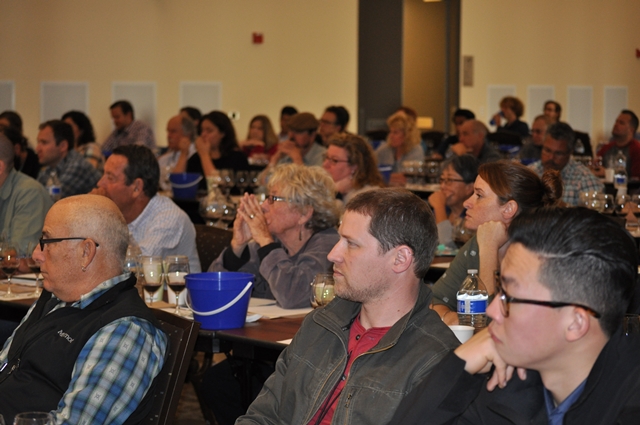 Since 2012, the Department of Viticulture and Enology has taken various researchers "on the road". These educational seminars serve to not only communicate to the California wine industry the research being done here at UC Davis, but also serve as a way to listen to the issues that are important to grape growing and winemaking professionals. We are continuously trying to make sure that the research we perform is relevant and useful.  This past year, we were On the road in the Sierra Foothills, Santa Cruz, Temecula, and Sonoma.  In the coming year, we are planning to visit San Diego, Monterey, Kern, and Lake counties.  If we haven't come to your area, we will be there soon.  If you have not seen us, feel free to email us, suggest a location, and some topics of interest.
For more information, please contact: klblock@ucdavis.edu.
Click here to see information about our next On the Road program.