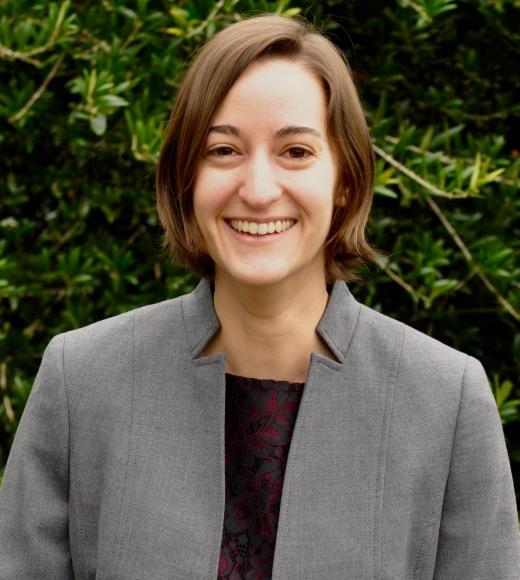 Megan Bartlett, Ph.D.
Position Title

Assistant Professor (Plant Biologist)
2140 Robert Mondavi Institute- North
Bio
Dr. Megan Bartlett received her undergraduate degree in Organismal and Evolutionary Biology from Harvard University in 2009. She completed a PhD in 2016 with Dr. Lawren Sack in the Department of Ecology and Evolutionary Biology at UCLA. Her PhD work identified traits that are crucial to whole-plant drought tolerance, elucidated the cellular mechanism driving variation in these traits, and developed a new method to rapidly screen diverse plants for drought tolerance. Dr. Bartlett then completed her postdoctoral work with Dr. Stephen Pacala in the Department of Ecology and Evolutionary Biology at Princeton University. She applied optimization theory from economics to plants to understand how plants should adjust their gas exchange during drought to maximize their long-term performance. Since joining the V&E Department in Winter 2019, Dr. Bartlett's research uses modeling and experimental approaches to address fundamental questions about the physiology traits and mechanisms that produce drought and heat tolerance. This work combines optimization theory with mechanistic models of plant carbon and water dynamics to understand how grapevines regulate their gas exchange and canopy structure to mitigate stress, and the consequences for growth, yield, and water-use efficiency. Research in the Bartlett Lab also focuses on developing modeling approaches to inform management decisions, and identifying the most crucial traits to target in developing more stress-resistant cultivars. 
4UGcfSUAAAAJ