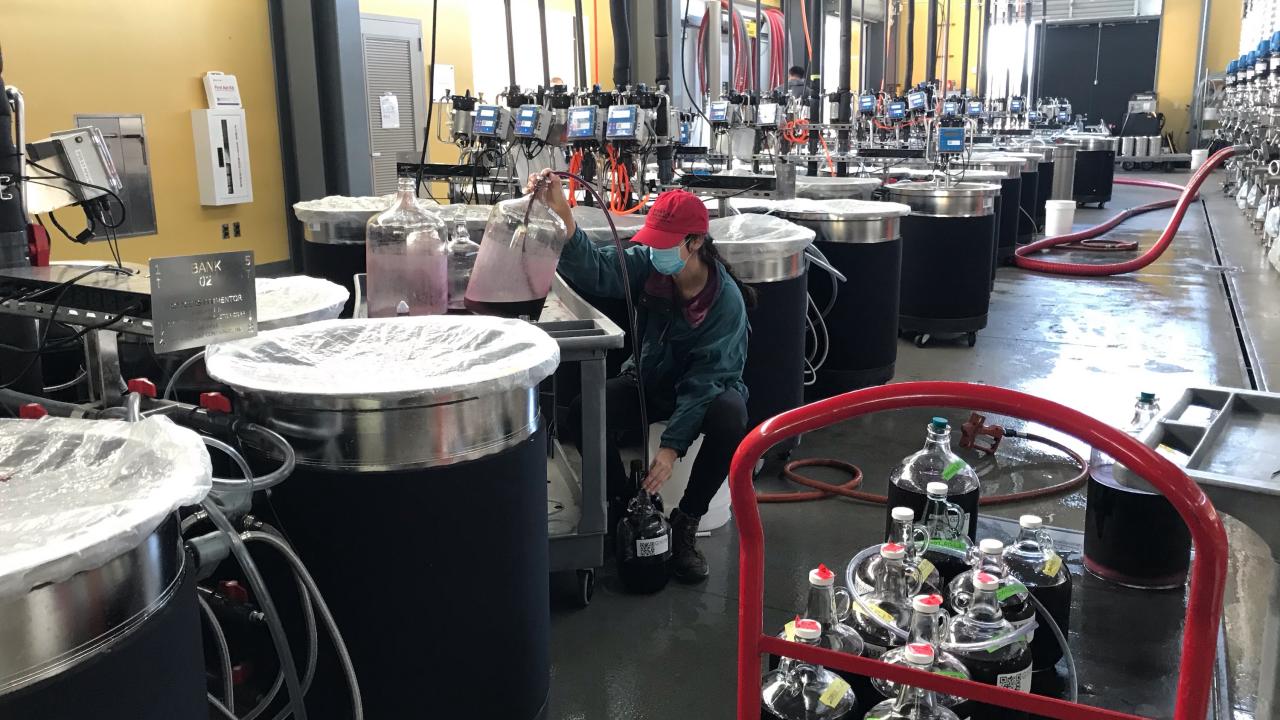 The Winery Regulations seminar will give an overview of and updates from four specific regulatory agencies and their applications to the wine industry. State and federal regulations (Alcoholic Beverage Control (ABC) and Alcohol and Tobacco Tax and Trade Bureau (TTB)), workplace safety (OSHA), and the Food Safety Modernization Act (FSMA), as they apply to wine, will be addressed. Mari Kirrane (Wine Trade and Technical Advisor, TTB) will discuss labeling, formulas, scientific analyses, and general TTB information and updates; Jacob Appelsmith (Senior Counsel, Pillsbury) will talk about Alcoholic Beverage Control licensing, enforcement, and some of the recent changes; Andrew Sommer (Partner, Conn Maciel Carey) will present Cal/OSHA regulations as they apply to the wine industry; and Linda Harris (Department Chair, Food Science and Technology and Cooperative Extension Specialist) will cover FSMA regulations as they apply to the making of wine from wine grapes.
Location: 
Zoom

Registration Fee:
$75

Registration closed at 5 pm on Wednesday, March 3rd. 
 
Agenda
| Time | Topic | Presenter |
| --- | --- | --- |
| 9-9:05 AM | Welcome |   |
| 9:05-9:50 AM | TTB Wine Regulatory Information and Updates | Mari Kirrane, TTB Wine Trade and Technical Advisor |
| 9:50-10:35 AM | Alcoholic Beverage Control Rules and Updates | Jacob Appelsmith, Senior Counsel, Pillsbury Winthrop Shaw Pittman LLP |
| 10:45-11:30 AM | Recent Cal/OSHA Standards Impacting the Wine Industry – the COVID-19 Emergency Temporary Standard and Wildfire Smoke Rule | Andrew Sommer, Partner, Labor and Employment, OSHA, and Workplace Safety Groups, Conn Maciel Carey LLP |
| 11:30-12:15 AM | The Food Safety Modernization Act and its Application to Wine Grapes and Making Wine | Linda Harris, UC Cooperative Extension Specialist and Chair, Department of Food Science and Technology |
Registration fees cover the cost of technology and the staff time that goes into producing and managing the logistics of events to ensure a rewarding and valuable experience for attendees. We understand that the COVID-19 pandemic and wildfire events have affected many in the grape and wine industries and we are committed to making sure that these events are accessible to all. Should you need financial assistance to attend, please reach out to Karen Block. Current full-time UC Davis Viticulture and Enology students may attend Extension program events at no charge. Part-time UC Davis V&E students and students from other departments will be considered for registration assistance on a case-by-case basis. If you are a full-time UC Davis V&E student, please contact Caroline Firman for registration assistance.
Event Category