The following is a list of representatives who will have a presence during the Career Fair portion of the September 8th Virtual Open House. More representatives will be added as they are confirmed.
---
Cork Supply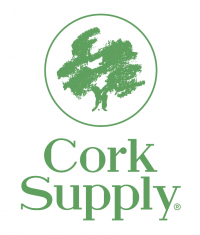 Cork Supply was founded in 1981 by Jochen Michalski in Northern California's renowned wine region. In the four decades since, our company, under Jochen's pioneering leadership, has expanded staff and operations around the globe, and has been a leader in the fields of Investigation, Development, and Innovation. Every day the teams are driven to develop new ways of improving upon our products and services.  Cork Supply is committed to being the wine industry's most trusted and relied-upon partner, providing best-in-class products, exceptional expertise, and a passion for quality and customer satisfaction
---
Davis Enology and Viticulture Organization (DEVO)

The Davis Enology and Viticulture Organization (DEVO) is the student organization of the Department of Viticulture & Enology at UC Davis. DEVO is made up of students who have a strong interest in taking part in the many viticultural, enological, and food-science related activities during their time at UC Davis.
 
The organization's main objective is to promote contact between fellow students, the wine industry, and the community. Each quarter we plan & arrange Immersion trips to different AVAs in California and beyond. Additionally, we award scholarships for international internships as well as sponsor group excursions to study wine regions throughout the world. We also organize social events that encourage connections among students and alleviate stress during exams and other busy portions of the year."
---
Distinguished Vineyards and Wine Partners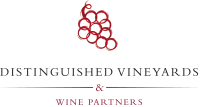 Formed in 2008, Distinguished Vineyards & Wine Partners represents a collection of iconic wineries from some of the world's most prestigious wine regions. Recognized as benchmarks for their regions, our domestic portfolio includes the highly acclaimed Argyle Winery in Oregon's Willamette Valley, MacRostie Winery and Vineyards in Sonoma, and Markham Vineyards in Napa Valley. We also proudly represent wines from New Zealand's Wither Hills and Huntaway wineries in Marlborough, and Inkberry in the Central Ranges. 

Our core purpose is to enrich our world by championing sociability and helping people live well. We are committed to helping our people be the best they can be, really make a difference, and have a great time doing it. We aim to provide what our customers' value most and to consistently deliver against our promises. We are proud of our craft and passionate about building enduring premium wine brands, and by operating transparently and responsibly, we can be a force for good. We focus on sustainably growing our business, our culture, and our environment. 

Our focus on sustainability and community outreach can be seen in our 1000 acres of estate vineyards, and with our charitable partners. Wither Hills holds Sustainable Winegrowing NZ accreditation, and its estate vineyards have been certified organic by BioGro NZ, Argyle in Oregon is LIVE Certified, MacRostie is Certified California Sustainable Winegrowing, and Markham Vineyards is certified both Napa Green and Fish Friendly Farming. To name a few, our community partners include the James Beard Foundation, No Kid Hungry, Women of the Vine and Spirits and the Gary Sinise Foundation. By joining these partners, we portray our leadership principles in our behaviors, actions, mindsets, and values that enable us to accelerate the change in our culture and community.
---
Napa Valley Vintners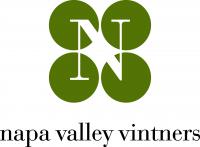 The Napa Valley Vintners nonprofit trade association has been cultivating excellence since 1944 by inspiring its 550 members to consistently produce wines of the highest quality, to provide environmental leadership, and to care for the extraordinary place they call home.
---

O'Neill Vintners and Distillers
 

O'Neill Vintners & Distillers was founded in 2004 by industry veteran and entrepreneur Jeff O'Neill. The vertically integrated winery is one of the fastest-growing wineries in California with a reputation for producing premium-quality wines from the North Coast, Central Coast, and Central Valley. The company's national brands portfolio includes Line 39, Robert Hall, Harken, Day Owl Rosé, Game Box, Rabble, Accomplice and Charles Woodson's Intercept. For more information, please visit www.ONeillWine.com.
---
The Roots Fund
 

The Roots Fund is a non-profit organization focused on securing the pathway for communities of color in wine. Built to create financial support for education, mentorship, and job placement opportunities. The Roots Fund is out "doing the work," to create inclusivity for communities of color in the wine industry.
---
Vinolyze

Vinolyze is a virtual sommelier providing personalized recommendations in an objective way to your consumers based on their individual taste, wine composition data and artificial intelligence (AI).
---

Wente Family Estates

Founded in 1883, Wente Family Estates is the longest continuously-operated family-owned winery in the country, owned and managed by the fourth and fifth generations of the Wente family. The family owns estate vineyards in the Livermore Valley, San Francisco Bay and Arroyo Seco, Monterey appellations. All of our wines are distributed throughout the United States and select brands are featured in over 70 countries worldwide. In 2010, Wente Family Estates was among the first wineries to receive the Certified California Sustainable Vineyard and Winery designation, and one of the only wineries to certify every aspect of its business. In 2011, Wente Family Estates was named American Winery of the Year by Wine Enthusiast and a top 30 wine company by Wine Business Monthly. With the deepest respect for the knowledge passed down from previous generations, the fourth and fifth generations of the Wente family continue their vision for wine quality and integrity through passion, dedication and pursuit of excellence.