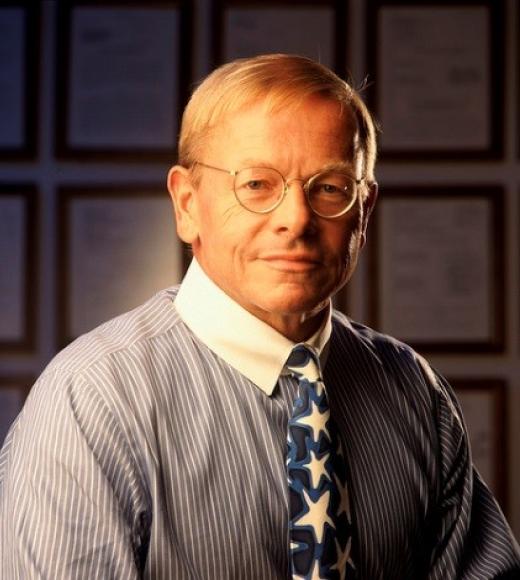 T.J. Rodgers
Position Title

Founder, President, CEO, and Director
Unit

Cypress Semiconductor Corporation
Bio
T.J. Rodgers is the founder, president, chief executive officer, and a director of Cypress Semiconductor Corporation. He sits on the board of directors of Cypress's internal subsidiaries, AgigA Tech, Inc. and Deca Technologies Inc.
He is a former member of the board of trustees of Dartmouth College, his alma mater. Mr. Rodgers was a Sloan scholar at Dartmouth, where he graduated as salutatorian with a double major in physics and chemistry. He attended Stanford University on a Hertz fellowship, earning a master's degree (1973) and a Ph.D. (1975) in electrical engineering. At Stanford, Mr. Rodgers invented, developed and patented VMOS technology.
He managed the MOS memory design group at American Megatrends Incorporation, a company specializing in computer hardware and firmware, from 1975 to 1980 before moving to Advanced Micro Devices (AMD), a developer of computer processors and related technologies for business and consumer markets, where he ran AMD's static RAM product group until 1982, when he founded Cypress.