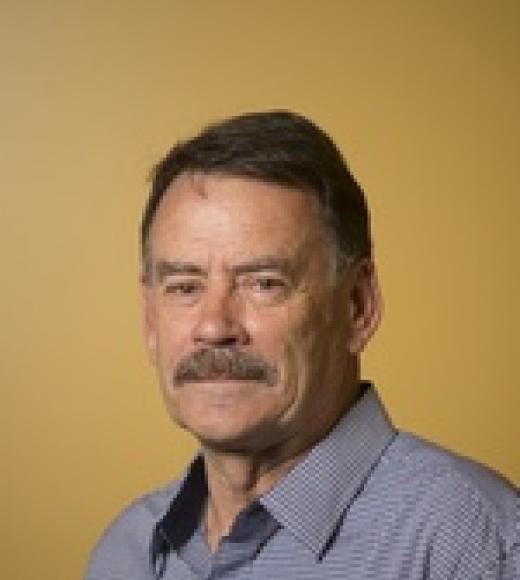 Roger B. Boulton, Ph. D.
Position Title

Distinguished Professor (Chemical Engineer)
Other Positions

Professor, Department of Chemical Engineering
Awards

Emeritus Stephen Sinclair Scott Endowed Chair in Enology
3154 Robert Mondavis Institute - North
Bio
Ph.D., Chemical Engineering, University of Melbourne
Research
Dr. Boulton studies the chemical and biochemical engineering aspects of winemaking and distilled spirits production. His work involves fermentation and reaction kinetics; physical and chemical stability of wines; the mathematical modeling, computer simulation and control of enological operations; winery design (winemaking equipment selection, winery design and layout) and the economics of investment and operation. His current research involves a major effort into the phenomenon of copigmentation, a major color phenomenon in red wines, as well as fermentation interests involving juice composition and sulfide formation. Dr. Boulton's teaching covers the general areas of the physical and chemical stability of wines (VEN 126, 126L), the process equipment and winery design (VEN 135, 235), the production of distilled spirits from fermented beverages (VEN 140) and Biomanufacturing (ECH 160). Dr. Boulton is a member of the Jurade de Saint Emilion and was appointed the Stephen Sinclair Scott Endowed Chair in Enology in January 2000. In 2000 he was named among "the 50 Most influential people in the US Wine Industry" by Wines and Vines Magazine. In 1998, he and three colleagues (Vernon Singleton, Linda Bisson and Ralph Kunkee) received the Office International de la Vigne et du Vin (OIV) Prize in Oenology for their text The Principles and Practices of Winemaking. This text has been translated into Spanish and Chinese while still in its first edition. Dr. Boulton has been awarded the Outstanding Paper of the Year prize in the American Journal for Enology and Viticulture on four occasions, and was the Eminent Speaker in Chemical Engineering, chosen by the Australian Institute of Engineers in 1995. He has significant international involvement in the development of enology curricula, the teaching of short courses and advising wineries throughout the world. Dr. Boulton received both his Bachelor's and Ph.D. in Chemical Engineering from the University of Melbourne, Australia.
Selected Publications
1996 Boulton, R. B., V. L. Singleton, L. F. Bisson and R. E. Kunkee. Principles and Practices of Winemaking, Kluwer, New York. (English, Spanish and Chinese Editions).
2000 Pfeiffer, J. F., R. B. Boulton and A. C. Noble. Modeling the sweetness response using time-intensity data. Food Quality and Preference 11: 129-138.
2000 Sarmento, M. R, Oliveira, J. C., Slatner, M. and R. B. Boulton. Selection of low-swelling materials for protein adsorption from white wines. Int. J. Food Sci. and Technol. 35:41-47.
2001 Alarcon-Mendez, A. and R. B. Boulton. Automated measurement and interpretation of wine filtrations. Am. J. Enol. Vitic. 52:191-197.
2001 Darias-Martín, J., Gutiérrez, V., Díaz, E. Carrillo, M. and R. B. Boulton. Enhancement of red wine color by pre-fermentation additions of copigmentation precursors. Food Chem. 73:423-432.
2001 Boulton, R. B. The copigmentation of anthocyanins and its role in the color of red wine: A critical review. Am. J. Enol. Vitic. 52:67-87.
2001 Boulton, R. B. The Chemical Engineering of Winemaking. Keynote Address, Foods and Beverages. Proceedings 6th World Chemical Engineering Congress. September 25th, Melbourne, Australia.
2002 Darias-Martín, J., Martin-Luis, B., Carrillo-Lopez, M., Lamuela-Raventos, R. Díaz-Romero, C. and R. B. Boulton. The effect of caffeic acid on the color of red wine. J. Agric. and Food Chem. 50:2062-2067.
2003 Watts,V. A., C. E. Butzke and R. B. Boulton. Study of Aged Cognac Using Solid-Phase Microextraction an Partial Least-Squares Regression J. Agric. Food Chem. 51: 7738-7742
2004 Boselli,E., R. B. Boulton, J. H. Thorngate and N. G. Frega Chemical and Sensory Characterization of DOC Red Wines from Marche (Italy) Related to Vintage and Grape Cultivars J. Agric. Food Chem. 52: 3843-3854