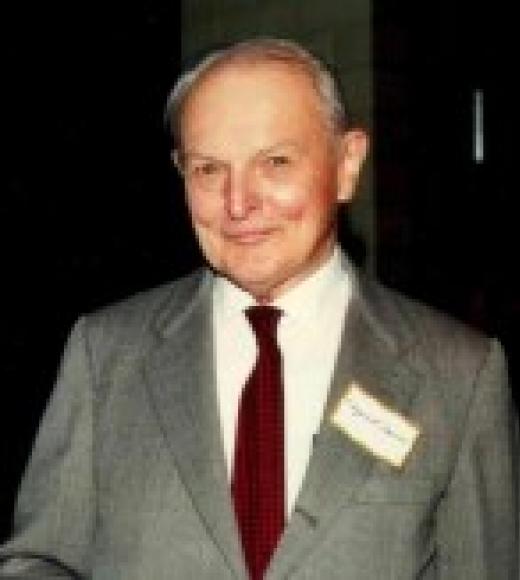 Maynard A. Amerine
Bio
(October 30, 1911 - March 11, 1998)
American enologist, teacher and writer, was trained as a plant physiologist at UC Berkeley in California before joining the revived Department of Viticulture and Enology at Davis in 1935. There he participated in some of the most important branches of its work, including the assessment of vine varieties for the different regions of California and the re-education of the wine industry to restore and advance the technical knowledge lost during Prohibition. With Albert J. Winkler, Amerine developed the system of classifying wine regions by measuring heat summation. The list of his publications extends to nearly 400 items. In his writings, Amerine has addressed nearly everyone interested in wine: enologists, viticulturists, owners and operators, politicians, connoisseurs, and the public generally. His "Wine: an Introduction for Americans" (1965, with Vernon L. Singleton) is a popular authority; he has also made substantial contributions to the literature of such subjects as wine judging methods, wine and must analysis, color in wines, the ageing of wine, the control of fermentation, and the literature of wine. His combination of practical and theoretical scientific knowledge, connoisseurship, erudition, and prolific output made him, to the American public, the pre-eminent member of that group of UC Davis scientists who renewed research on vines and wines after Repeal of Prohibition. His contribution to the improvement of wine making standards in California following repeal is of fundamental importance. Maynard Amerine served as chairman of the Department from 1957 until 1962 and retired from the University in 1974. He had remained active as a writer and a recognized general expert on wine, particularly wine in California.
From: Thomas Pinney, Professor of English, Pomona College; author of "A History of Wine in America".
The Maynard A. Amerine Endowed Chair is Dr. Linda F. Bisson, Professor of Enology at UC Davis.