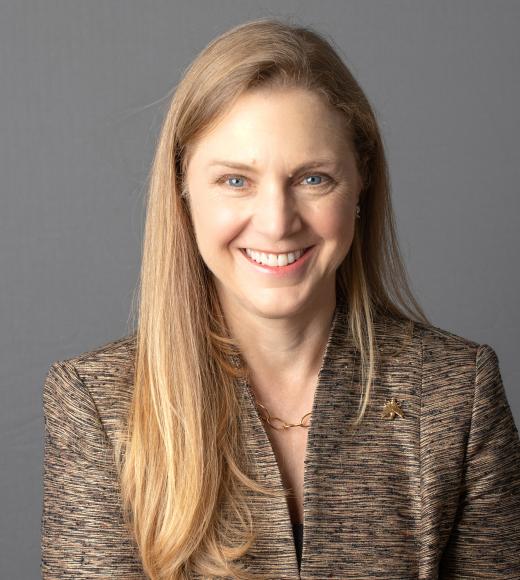 Katie Calhoun
Unit

Calhoun & Company Communications LLC
Bio
Katie (pronounced "Kah-tee") has devoted her entire career to the wine and spirits industry, and today brings over 30 years of public relations expertise to Calhoun & Company Communications. Prior to founding her own agency in 2003, Katie worked with public relations veteran Edwin J. Schwartz for 15 years, managing wine, spirits and restaurant clients for his agency.
Through her work with a wide variety of wine and spirits companies, Katie has developed a broad perspective on the industry and built strong relationships in the press. She travels frequently to meet with media throughout the country and track emerging trends so that she and her staff can generate individualized and meaningful story ideas.
A college year abroad spent in Paris and in Burgundy introduced Katie to the world of fine wine with its ancient traditions and rich history. Upon her return to the United States, she published her college thesis on Women & Champagne in 19th Century France.
Katie's palate and tasting skills have earned her a place among top wine and spirits professionals as a national competition judge. She has judged at the Sunset Magazine International Wine Competition, San Francisco International Wine Competition, Monterey County Wine Competition, and San Francisco World Spirits Competition; she also served as a regular taster at Wine & Spirits Magazine for over a decade.
With a deep love for kids and education, Katie was a volunteer for 15 years in San Francisco schools, served six years on The Thacher School Alumni Council and is currently in her third term on the Board of Directors at Edgewood Center for Children & Families, supporting thousands of Bay Area at-risk youth with severe mental health challenges, aiming to achieve their full potential.
Katie's wine industry affiliations include membership with Women for WineSense, Family Winemakers of California, Society of Wine Educators, Association of African American Vintners and Women of the Vine & Spirits.  She also serves as a Level Two mentor for Bâttonage and is on the UC Davis Library Wine Writers Advisory Board.
Katie lives in San Francisco with her husband and has two grown children. She rejoices in electronic-free backpacking trips, enjoys a long horseback ride on a dusty trail, loves to host dinner parties and is fond of travel in pursuit of a great cocktail.