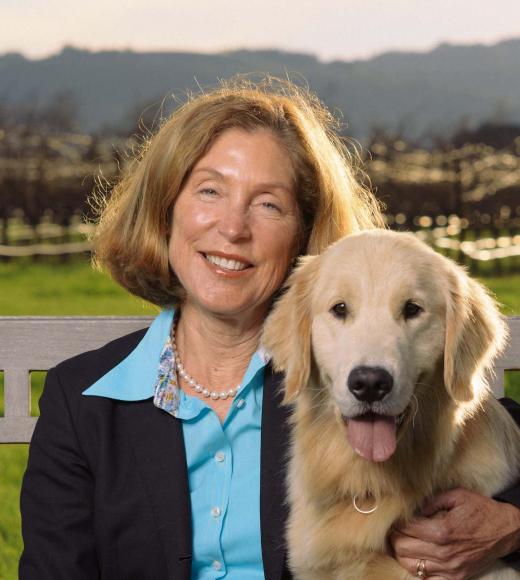 Janet Trefethen
Bio
In 1973 Janet Trefethen and her husband John started the Trefethen Family Winery in Napa Valley.  She worked her way up to become one of the first female CEOs of an American corporation.  For fifty years Trefethen Vineyards has followed a singular path, focusing on producing elegant, stylish wines exclusively from their own vineyards for the world market.  In Janet's words, the mission is simple:  "We are one family, on one estate, with one passion; great wine."
Those wines have generated a long list of awards and accolades rarely matched in the Napa Valley.  Her 1976 Chardonnay was chosen "Best Chardonnay" in the world at the World Wine Olympics in Paris, and again at the rematch in 1980.  And in 2007, Decanter Magazine-the most highly respected wine journal in the United Kingdom-named the 2002 Trefethen Reserve Cabernet Sauvignon as the best Red Bordeaux Varietal wine from North America.
Janet's personal involvement continues to grace every bottle of Trefethen wine.  She has been a wine judge at numerous fairs and is honored to have cooked Christmas dinner for Julia Child on "Good Morning America."  A past Miss Rodeo California, Janet still competes in cutting horse competitions.  She is joined today in the family business by her son Lorenzo and daughter Hailey, both of whom work at the winery.