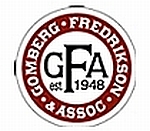 Louis Gomberg proudly managed five careers over his lifetime: concert pianist, newspaper reporter, lawyer, trade association executive, and wine industry consultant.
Louis Gomberg began his career in the wine industry as an analyst. He kept a watchful eye on an ever changing industry and tracked the ups and downs of Prohibition, the Great Depression, the post World War II boon years; he tracked the evolution of the wine industry in California. The company he founded in 1948, Gombert, Fredrikson & Associates, is the oldest professional consulting firm dealing exclusively with wine industry matters.
Mr. Gomberg passed away in 1993 at the age of 86.
This endowment was established in honor of Mr. Gomberg upon his retirement in 1982. The scholarship is to support a graduate or undergraduate student in the field of viticulture or enology, with an interest in the economic aspects of viticulture and enology.
Tags