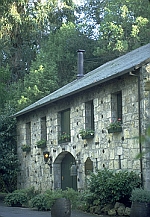 Frank H. Bartholomew was a not only a wine lover, he was also UPI's last reporter-president. Bartholomew worked for the Oregonian newspaper and later served as President and Chairman of United Press International (UPI) from 1955 until 1972. He died in 1985.
Buena Vista Winery was established in 1857 and is California's oldest premium winery. The great earthquake of 1906 destroyed the underground cellars and the property fell into neglect. It was in 1940, that Buena Vista Winery drew new breath under the direction of journalist Frank Bartholomew and his wife, Antonia. The two moved from San Francisco and with the help of famed winemaker Andre Tchelistcheff, restored Buena Vista to its original grandeur.
It is his foundation that created this scholarship. It was his desire to support a graduate from Sonoma or Napa Valley high schools who come to Davis to study enology.
Tags