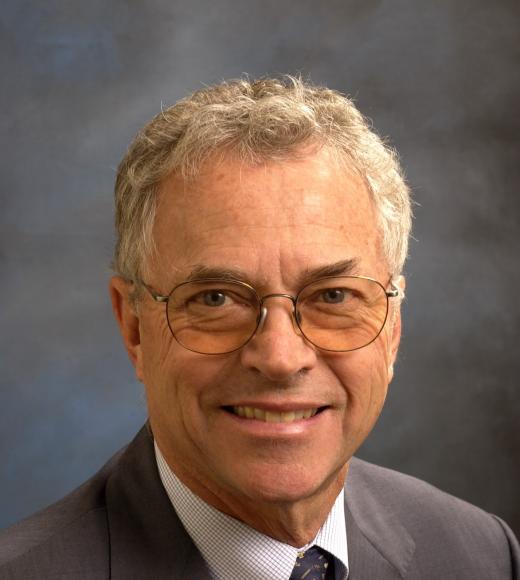 Robert H. Smiley, Ph. D.
Bio
Robert Smiley started his career at the Johnson Graduate School of Management, Cornell University as a professor of economics and policy. In 1989, he was appointed Dean of the UC Davis Graduate School of Management. In 2003, he left his deanship, but remained on the faculty as Professor of Management. In 2009 he retired his full time teaching position at the University.
He remains as Director of Wine Industry Programs. Dr. Smiley has also served as a visiting professor of economics and management at Bocconi University in Milan, the University of Pisa, and Johns Hopkins University in Bologna, Italy. During his tenure as dean of the Graduate School of Management, UC Davis was ranked among the top twenty public MBA programs in the nation by Business Week, The Wall Street Journal, and U.S. News & World Report. Under his leadership, the school successfully launched the Working Professional MBA program, which now boasts 580 students, and the Business Partners program, which had more than eighty companies participating.
Dr. Smiley has done consulting work for a wide variety of public and private sector businesses. His clients included Unisys Corporation, IBM, General Motors, Shearson/Lehman American Express, U.S. Department of Energy, U.S. Department of the Interior, U.S. Small Business Administration, Attorney General of the State of California, McCaw Cellular Communications, Beringer Vinyards, and Stags Leap Wine Cellars. He is a member of the board of directors for Sacramento Commercial Bank and Placer Sierra Bank (sold to Wells Fargo 6/07, no longer on Board), Calpine Containers Corporation, Cakebread Cellars, Vinperfect Inc., and Delicato Family Vineyards (2001 - 2007).
Dr. Smiley's educational background includes two degrees from UCLA – a BS in Engineering and an MS in Business Economics. In 1973, he received his PhD in Economics from the Graduate School of Business at Stanford University.