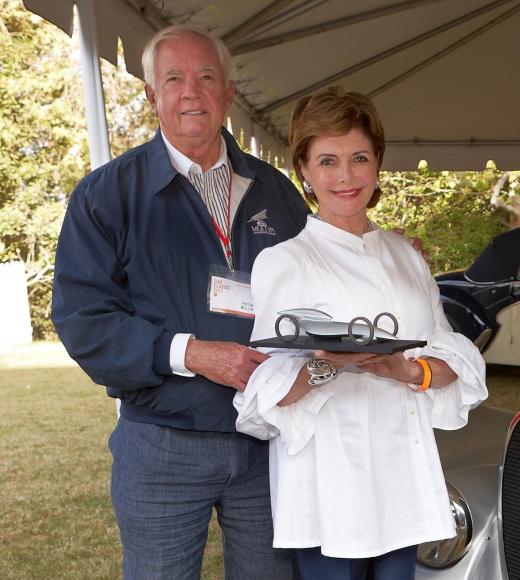 Merle Mullin
Bio
Merle Mullin is the Director of the Mullin Automotive Museum in Oxnard, California and is a Fellow of Huntington Gardens and Library in San Marino, California. She serves on the Board of Directors of FAI, the National Trust of Italy, whose objective is to preserve and restore many important gardens, Palazzi, and works of art in Italy; the Board of Directors of the Blue Ribbon of the Music Center of Los Angeles, California; the Council of Library Foundation of Los Angeles, California; the Board of Directors of Diadames, an assistance charity serving gifted children in Los Angeles; and the Executive Leadership Board for the UC Davis Department of Viticulture and Enology in Davis, California.

In Umbria, Merle and her husband Peter raise rare, black Cinta Senese pigs, for their own production of Prosciutto. They also produce Sage, Rosemary and Lavender honey, from their own bees and produce wonderful, organic olive oil. They also produce two varietals of red wine from their own vineyards.

They are proprietors of Ram's Gate Winery in Sonoma, where they produce outstanding, highly rated wines: Pinot Noir, Syrah, Chardonnay and Sauvignon Blanc.
Merle and Peter reside in Brentwood, California and have six children between them and twelve grandchildren.