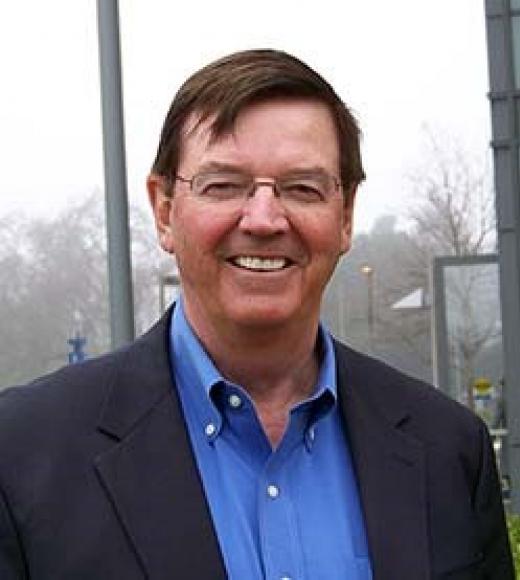 Bill Murphy
Bio
Bill Murphy is the CEO and co-founder of Clos LaChance Winery. He runs day-to day management operations in all aspects of the business. He retired in 2000 after 30 years in the high-tech business as Director of Internet Marketing at Hewlett-Packard. His passion for wine was invoked in his formative years after working part-time jobs at the local white-tablecloth restaurant in Lawrence, MA. A move to Northern California created the opportunity to make wine on a hobby level. Clos LaChance was born from this hobby "run amok," and Bill's true passion in life has been "unearthed"—to develop a successful family wine business. Throughout both his careers in technology and the wine industry, Bill has been very active in industry and non-profit advisory boards.
Mr. Murphy joined Hewlett-Packard in 1969 as a service engineer at the San Diego Division, after spending two years at General Electric as an Electronics Engineer. In 1975, he was appointed Marketing Manager of the Boise Division for Hewlett-Packard. In 1981 he was named Group Marketing Manager of the Peripherals Group, located in Boise, Idaho, and promoted to Group Marketing Manager of the Personal Computer Group in 1984. During this time, he was instrumental in establishing HP's dealer distribution network, and established the brand "LaserJet".
In 1989, he was named Director of Marketing for Hewlett-Packard's Computer Systems Organization, where he was responsible for worldwide marketing of Hewlett-Packard's Computer Systems and Workstation products. In 1991, he was named Director of Global Accounts, with marketing and sales responsibility for Hewlett-Packard's largest worldwide accounts. In 1996, Bill was named Director of Internet Marketing with worldwide marketing responsibility for all of HP Internet activities.
Bill Murphy holds a Bachelor's degree in Electrical Engineering from Tufts University and a Master's in Business Administration from San Diego State University.